#AceNewsReport – Aug.25: Saudi-led coalition airstrikes cause of civilian deaths in Yemen – UN body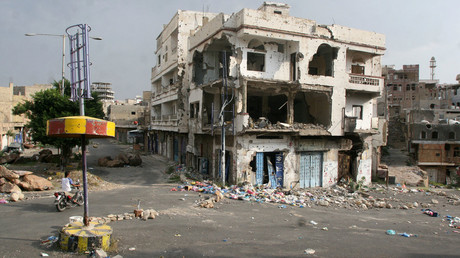 Airstrikes carried out by the Saudi-led coalition in Yemen are responsible for the majority of civilians #killed in the country's ongoing conflict, the UN has found, while calling for an international investigation into the coalition's violations there.
Editors Notes:
I would remind you that this blog is produced free for the public good and you are welcome to republish or re-use this article or any other material freely anywhere without requesting further permission.
News & Views welcome always published as long as NO bad language or is not related to subject matter.
To keep online information secure, experts recommend keeping your social media accounts private, changing your passwords often, and never answering unsolicited emails or phone calls asking for your personal information. Need help and guidance visit https://acepchelp.wordpress.com and leave a comment or send a private message on Telegram @Aceone31
Ace News Services Site Links Listed Here: