#AceNewsReport – Aug.16: Thames Valley Police said 10 males, aged between 13 and 30, have been arrested on suspicion of murder and remain in custody at various stations: Prime Minister Boris Johnson told the BBC the officer's death was a "mindless and brutal crime"……………Thames Valley Police Chief Constable John Campbell said the death of PC Harper, an Abingdon-based roads policing officer, had left the entire force "shocked and saddened"……………..He told a press conference that although the cause of PC Harper's death had not yet been confirmed, he was out of his police car when he was "dragged along by a vehicle"……….A cordon has been put in place at the scene near the A4 Bath Road between Reading and Newbury, at the crossroads near to Sulhamstead.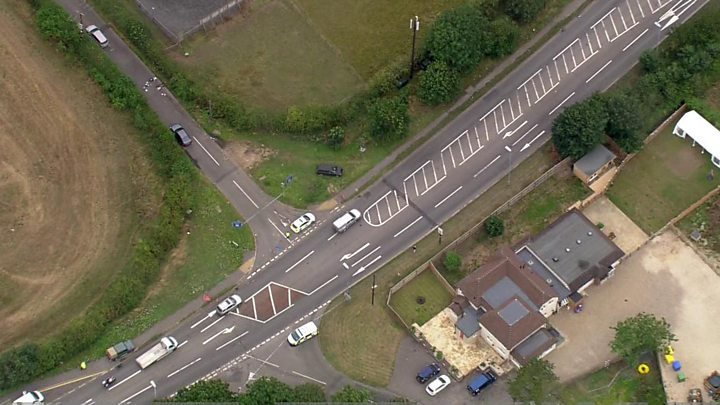 PC Harper was killed at the crossroads of Ufton Lane and Lambdens Hill, near to Sulhamstead
Mr Johnson said the officer's death was "an absolute tragedy " and "the most powerful reminder that police officers up and down the country put themselves at risk every single day to keep us safe" "My thoughts are with PC Harper's family, friends and colleagues at this terrible time," he added: Mr Campbell said PC Harper was a "highly regarded, popular member of the team" and his death was a "significant loss" to the force and also to his colleagues and friends.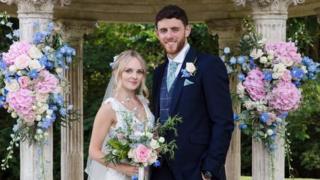 FacebookPC Harper got married just four weeks ago
Andy Fiddler, from the Thames Valley Police Federation, added: "This is totally devastating news: "All our thoughts – and the thoughts of the entire police family across the UK – are with the family, friends and close colleagues of PC Andrew Harper who died last night."
The Independent Office for Police Conduct (IOPC) said it had been made aware of the officer's death, because of possible issues around a police pursuit, but is not investigating: Home Secretary Priti Patel said: "PC Harper died in the line of duty protecting the public and his incredible bravery and extraordinary sacrifice will not be forgotten."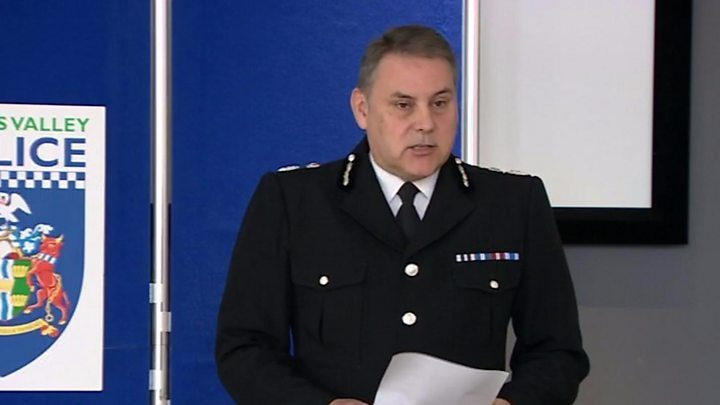 "We are shocked and saddened by the death of our colleague"
Thames Valley Police said it was still trying to establish the exact circumstances in which PC Harper was killed: The force said PC Harper, who became a regular officer in 2011 after joining as a special constable a year earlier, had attended the reported break-in with a crew-mate; Forensic investigators are at the scene, where two forensic tents have been put up: Witnesses said officers were seen searching the inside of a grey BMW that was nearby; The force said it would fly its flags at half-mast "in honour and memory of Andrew"………..Members of PC Harper's family paid tributes on social media to the "loveliest person that you will ever meet".
Maureen Shrimpton wrote: "Just a really horrible day. Our grandson Andrew was killed last night while doing his police work: "So proud of him. Our love goes to his lovely wife, mum and dad, brother and all of his family and friends."