#AceNewsReport – Oct.29: Labour leader Jeremy Corbyn says his party will support an early general election as the government makes its pitch for a poll on 12 December: Mr Corbyn said his condition of taking a no-deal Brexit off the table had "now been met" after the EU agreed to extend the deadline to 31 January 2020: Shadow justice secretary Richard Burgon said Labour wanted Boris Johnson "out before Christmas", but did not confirm his party's preferred poll date. …….MPs will vote on timings later…………..The SNP and Liberal Democrats want a 9 December poll, saying it would prevent the prime minister from pushing his Brexit deal through Parliament……….The government bill published ahead of the Commons debate is for an early election on 12 December………….But No 10 sources have told the BBC they would accept 11 December to get opposition parties on-board.
Mr Corbyn told his shadow cabinet: "I have consistently said that we are ready for an election and our support is subject to a no-deal Brexit being off the table: "We have now heard from the EU that the extension of Article 50 to 31 January has been confirmed, so for the next three months, our condition of taking no-deal off the table has now been met…………"We will now launch the most ambitious and radical campaign for real change our country has ever seen……….." Mr Burgon said Labour would be pushing to get votes for 16 and 17-year-olds, as well as EU nationals so they can have their say……………….But he added: "Even if we don't get those things we want, when push comes to shove, we are going to support an election."
Poll tracker: How popular are the Westminster political parties?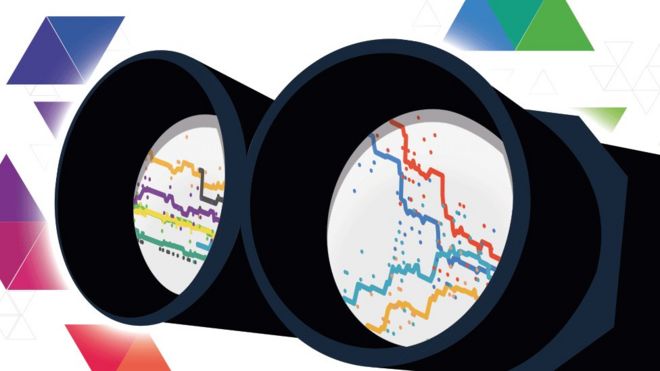 Check the latest opinion poll trends with the poll tracker, which measures how people say they are going to vote at the next general election.
Analysis by BBC senior political analyst Peter Barnes
28 October 2019
The last few weeks have seen a gradual, further strengthening of the Conservatives' position in the polls.
In the latest poll by Opinium they hit 40% – the highest figure in a single poll since the middle of August. They've also moved up to an average of 36% in the BBC poll tracker.
In the meantime, the Liberal Democrats have fallen away a little from their party conference highpoint to settle at that 18%-ish level they've occupied for much of the autumn while the Brexit Party continue to drift downwards.
Labour's average rating has essentially stayed flat.
Scotland
Because voting intention polls are fairly scarce in Scotland, it's difficult to identify trends. But the latest Panelbase poll conducted earlier this month suggests that the SNP continues to dominate.
Comparing polls to the 2017 general election result suggests Labour and the Conservatives are on course to lose votes, the SNP are roughly level with where they were, whilst the Lib Dems could gain votes.
The SNP's share in polls has floated between 36% and 43% for the last two years.
In our GB-wide poll tracker, that translates to 4%, occasionally dropping to 3% or rising to 5% since Scotland has just under 10% of the GB population.
That's why we don't suggest a margin of error range as we do for parties that field candidates across the whole of Great Britain.
Wales
Polls are even rarer in Wales – but the latest from YouGov, also conducted earlier this month, broadly matches others from earlier in the year.
The Conservatives are down from their 2017 election share but Labour has fallen back much more dramatically. From the 49% they achieved then, their share of the vote has approximately halved according to polls.
The Lib Dems are up sharply and the Brexit Party are performing far more strongly than UKIP did when voters last had their say.
Credits
Produced by Irene de la Torre Arenas, Debie Loizou, Becky Rush, Steven Connor, Tom Francis-Winnington, Alexander Ivanov, Felix Stephenson, Robert Cuffe, John Walton and Ed Lowther
The dates in the table above show the final day of fieldwork for each poll.
#AceNewsDesk reports ………………..Published: Oct.29: 2019: Read More Poll News Here: https://acenewsgroup.wordpress.com/2019/10/29/poll-tracker-how-popular-are-the-westminster-political-parties-bbc-news/
Editor says #AceNewsDesk reports & #Brittius says are provided by Sterling Publishing & Media News Chat https://t.me/joinchat/Di_0I1O9-Gz1ogusgUArog and all our posts, links can be found at here Live Feeds https://acenewsroom.wordpress.com/ Ace News Services Posts https://t.me/AceSocialNews_Bot and thanks for following as always appreciate every like, reblog or retweet and free help and guidance tips on your PC software or need help & guidance from our experts AcePCHelp.WordPress.Com or you can follow our breaking news posts on AceBreakingNews.WordPress.Com or become a member on Telegram https://t.me/acebreakingnews all private chat messaging on here https://t.me/sharingandcaring