#AceNewsReport – Nov.25: Amazon has warned that shoppers are being targeted by a malicious scam – here's how to spot the signs: Amazon shoppers are being warned against a scam that could cost people tens of thousands of pounds: The phone call tells innocent customers that they have just been charged for an Amazon Prime subscription, and then tells the victim that fraudsters have hacked into their account to authorise the payment.
The con, which the Guardian reports has already defrauded one elderly woman out of £25,000, sees innocent members of the public receiving an automatic phone call out of the blue.
A recorded message told me my membership was being renewed at a cost of £39 Anna Tims Thu 10 Oct 2019 07.00 BST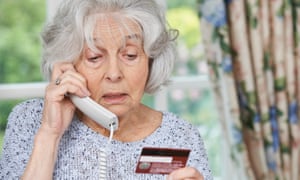 Beware all calls asking for money or personal details … simply hang up. Photograph: Alamy
I received a call with a recorded message telling me my AmazonPrime membership was being automatically renewed and £39 would be debited from my account. I am not a Prime member and do not want to join. Is this a known scam?
RM, London
I have been receiving those same calls which invite you to "press option one" if you do not wish to renew: The robotic voice and appalling recording quality are enough to show it's a scam, but people are still being taken in. One elderly woman was defrauded of £25,000 last month after pressing option one.
A scammer, posing as a customer service operative, told her that her Prime membership must have been fraudulently set up and that he would need access to her computer to improve the security settings: Similar scams, where callers pretend to be the police, a broadband provider or a government department, cost victims £37m in the first half of last year, according to banking trade association UK Finance.
"We take phishing and spoofing attempts seriously, and will never call a customer for payment outside of our website," it says. "If a customer has concerns or receives a call they believe is not from Amazon, check the Amazon.co.uk help pages for guidance."
#AceNewsDesk reports…………….Published: Nov.25: 2019:
Editor says #AceNewsDesk reports are provided by Sterling Publishing & Media News here: https://t.me/SterlingPublishingPanel and all our posts, links can be found at here Live Feeds https://acenewsroom.wordpress.com/ and thanks for following as always appreciate every like, reblog or retweet and free help and guidance tips on your PC software or need help & guidance from our experts AcePCHelp.WordPress.Com or you can follow our breaking news posts as a member on Telegram https://t.me/acebreakingnews