#AceFinanceReport – Mar.20: The government is to pay 80% of wages for employees unable to work due to the coronavirus pandemic, up to £2,500 a month, the chancellor has announced: Chancellor Rishi Sunak said the "unprecedented" measures were part of plans to protect people's jobs.
#

Coronavirus Report: Government to pay up to 80% of workers' wages BBC News reports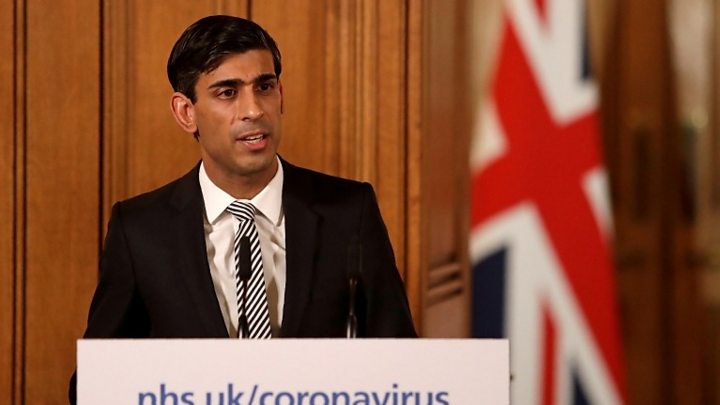 Rishi Sunak: "The government is going to step in and help to pay people's wages"
Firms have warned the virus could see them collapse, wiping out thousands of jobs, as life in the UK is put on hold: Mr Sunak said closing pubs and restaurants would have a "significant impact" on businesses.
It is understood that the wage subsidy will apply to firms where bosses have already had to lay off workers in crisis – as long they're brought back into workforce and instead granted a leave of absence: The chancellor's wage package is the latest in a string of government moves aimed at easing the burden on businesses and their employees…………."I know that people are worried about losing their jobs, about not being able to pay the rent or mortgage, about not having enough set by for food and bills," he said………….."I know that some people in the last few days have already lost their jobs. To all those at home right now, anxious about the days ahead, I say this: you will not face this alone."……………The government has faced huge pressure to intervene to support workers to prevent mass unemployment as anti-virus measures have seen many firms' revenues evaporate almost overnight.
'Stand behind workers'
The chancellor said the announcement was part of a "great national effort to protect jobs."He also appealed to employers to stand by their workers during the coronavirus crisis………."I know it's incredibly difficult out there. We in government are doing everything we can to support you," he said: "The government is doing its best to stand behind you and I'm asking you to do your best to stand behind our workers."