#AceFinanceReport – Sept.21: The Washington Post reports that Stock markets fell sharply Monday as rattled investors weighed how the death of Supreme Court Justice Ruth Bader Ginsburg and the search for her successor could overshadow coronavirus stimulus talks, and the implications of a blockbuster report on global banks: Financial stocks stumbled after an investigation by BuzzFeed News and the International Consortium of Investigative Journalists reported over the weekend that major Western banks knowingly facilitated suspicious transactions tied to terrorism and illicit drugs:

At midmorning, the Dow Jones industrial average had fallen about 800 points, or 2.9%. The Standard & Poor's 500 index gave up more than 75 points, or 2.3%, while the tech-heavy Nasdaq composite shed almost 200 points, or 1.8%.Monday marked the start of another volatile trading week: So far, Wall Street has recorded three consecutive weeks of losses, highlighting September's historically poor performance and the unique risks and disruptions facing investors just weeks before the presidential election:


US Stock Markets Fall as #FinCEN Files: Revealed by Buzzfeed Investigation after HSBC moved Ponzi scheme millions despite warning
By FinCEN Files reporting team BBC Panorama:
https://www.bbc.co.uk/news/uk-54225572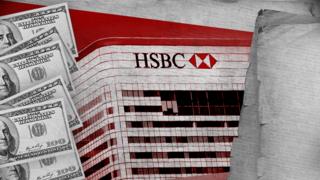 HSBC allowed fraudsters to transfer millions of dollars around the world even after it had learned of their scam, leaked secret files show: Britain's biggest bank moved the money through its US business to HSBC accounts in Hong Kong in 2013 and 2014.
Its role in the $80m (£62m) fraud is detailed in a leak of documents – banks' "suspicious activity reports" – that have been called the FinCEN Files: HSBC says it has always met its legal duties on reporting such activity: The files show the investment scam started soon after the bank was fined $1.9bn (£1.4bn) in the US over money laundering. It had promised to clamp down on these sorts of practices:
The scam is known as a Ponzi scheme – a notorious type of investment racket that pays existing stakeholders with money collected from new members: Lawyers for duped investors say the bank should have acted sooner to close the fraudsters' accounts: The documents leak includes a series of other revelations – such as the suggestion one of the biggest banks in the US may have helped a notorious mobster to move more than $1-billion:
The FinCEN Files are a leak of 2,657 documents, at the heart of which are 2,100 suspicious activity reports, or SARs………..SARs are not evidence of wrongdoing – banks send them to the authorities if they suspect customers could be up to no good………..By law, they have to know who their clients are – it's not enough to file SARs and keep taking dirty money from clients while expecting enforcers to deal with the problem. If they have evidence of criminal activity, they should stop moving the cash……………………The leak shows how money was laundered through some of the world's biggest banks and how criminals used anonymous British companies to hide their money: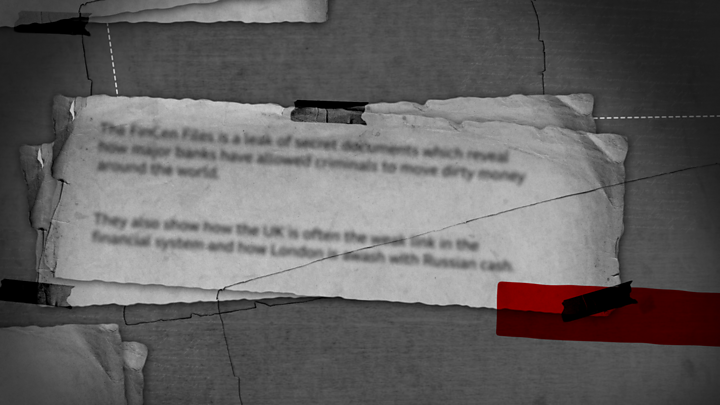 What are Suspicious Activity Reports?
The SARs were leaked to the Buzzfeed website and shared with the International Consortium of Investigative Journalists (ICIJ). Panorama led the research for the BBC as part of a global probe. The ICIJ led the reporting of the Panama Papers and Paradise Papers leaks – secret files detailing the offshore activities of the wealthy and the famous: Fergus Shiel, from the consortium, said the FinCEN Files are an "insight into what banks know about the vast flows of dirty money across the globe………………[The] system that is meant to regulate the flows of tainted money is broken "
The market retreat this month largely has been fueled by an ongoing tech sell-off and mixed messaging from drugmakers about the timeline for the availability of vaccines and treatments for the novel coronavirus: Markets seemed dejected that a vaccine will likely not be available to most of the American public until sometime in the middle of next year, said Kristina Hooper, chief global market strategist at Invesco:
But investors are looking ahead to that timeline alongside the contentious political environment and concerning health updates from other nations: "Given that election season has gone into high gear and covid-19 infections are rising in a number of countries around the world, we should all be fastening our seat belts as volatility is likely to increase from here," she said:
#AceFinanceDesk report …………………..Published: Sept.21: 2020:
Editor says #AceNewsDesk reports by https://t.me/acenewsdaily and all our posts, also links can be found at here for Twitter and Live Feeds https://acenewsroom.wordpress.com/ and thanks for following as always appreciate every like, reblog or retweet and free help and guidance tips on your PC software or need help & guidance from our experts AcePCHelp.WordPress.Com