#AceNewsReport – Dec.11: As of December 2020, the FBI, CISA, and MS-ISAC continue to receive reports from K-12 educational institutions about the disruption of distance learning efforts by cyber actors," the alert reads. "Cyber actors likely view schools as targets of opportunity, and these types of attacks are expected to continue through the 2020/2021 academic year," it added: But of all the attacks plaguing the K-12 sector (kindergarten through twelfth-grade schools), ransomware has been a particularly aggressive threat this year, CISA and the FBI said:
CISA has observed continuing ransomware attacks across the country and around the world: See CISA's Awareness Briefings on Combating Ransomware, Joint Ransomware Statement, and CISA Insights – Ransomware Outbreak. Below, please find resources on CISA's newly redesigned ransomware information page to better connect you with helpful resources and tools you and your organization need to guard against the ransomware threat. 
Looking to learn more about this growing cyber threat? With industry best practices and individualized checklists, the NEW Ransomware Guide is a great place to start. The guide, released in September 2020, represents a joint effort between CISA and the Multi-State Information Sharing and Analysis Center (MS-ISAC). The joint Ransomware Guide is a customer-centered, one-stop resource with best practices and ways to prevent, protect and/or respond to a ransomware attack.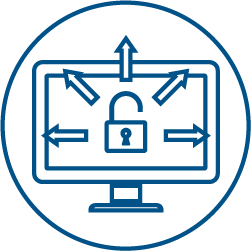 Ransomware GuideCISA Insights – Ransomware Outbreak
In addition to reviewing the Ransomware Guide, we invite you to click on resources below to find additional Ransomware-related information. These resources are designed to help individuals and organizations prevent attacks that can severely impact business processes and leave organizations without the data they need to operate and deliver mission-critical services.
According to MS-ISAC data, the percentage of reported ransomware incidents against K-12 schools increased at the beginning of the 2020 school year," the two agencies said. "In August and September, 57% of ransomware incidents reported to the MS-ISAC involved K-12 schools, compared to 28% of all reported ransomware incidents from January through July," they said:
#AceNewsDesk report …………Published: Dec.11: 2020: