#AceNewsReport – May.24: On the afternoon of May 23, a Ryanair airline, flying from Athens to Vilnius, urgently boarded in Minsk:
INTERNATIONAL INCIDENT: The plane on which he flew was urgently landed in Belarus because of the bomb report that happened to be false after Lukashenka said he personally took the decision to land the aircraft in order to "protect Europe"
https://t.me/nexta_tv/15764
NEXTA, [May 23, 2021 at 4:38 PM]
Председатель Европейской комиссии Урсула фон дер Ляйен: «Любое нарушение правил международного воздушного транспорта влечёт за собой последствия»
Совершенно недопустимо принуждать самолёт Ryanair, летевший из Афин в Вильнюс, садиться в Минске.
Все пассажиры должны немедленно получить возможность продолжить свой путь в Вильнюс, должна быть обеспечена их безопасность.
May: 23, 2021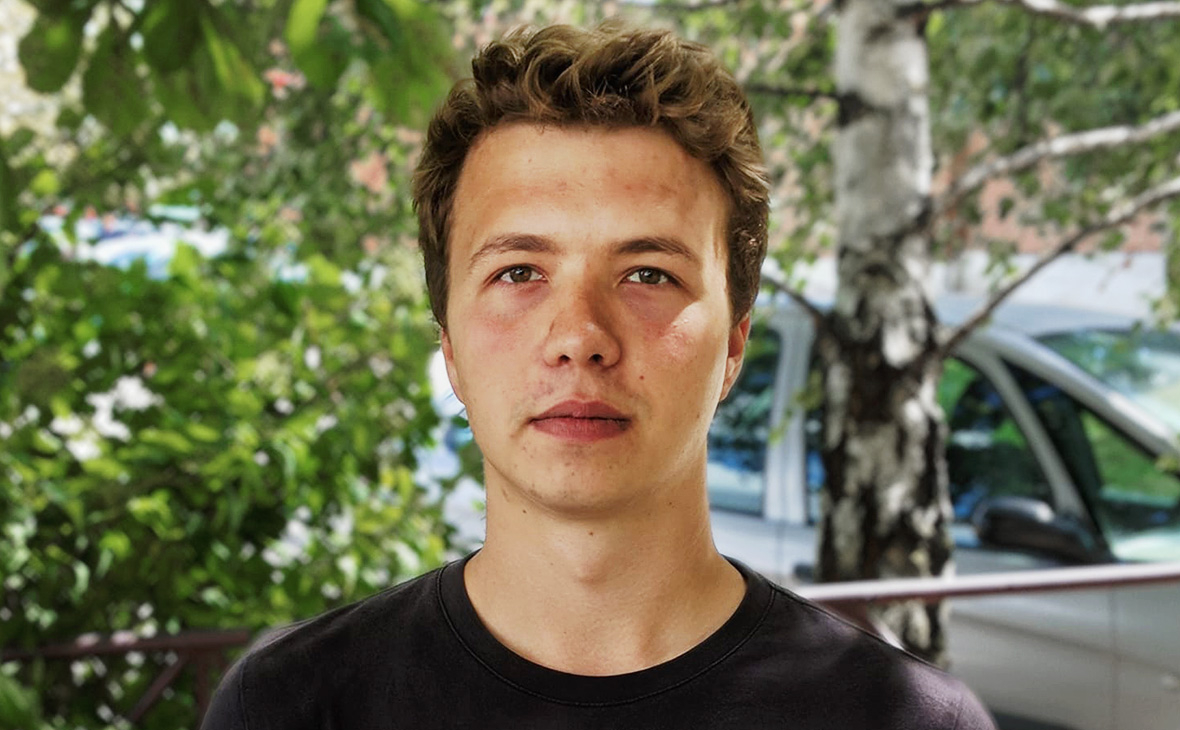 According to Franak Vyachorka, an advisor to Svetlana Tikhanovskaya, a journalist, former editor-in-chief of the Nexta telegram channel Roman Protasevich was on board. After leaving Nexta, he edited another opposition channel "Brain Belarus".
Before the flight, according  to Nexta, Protasevich noticed that he was being watched. In Minsk, passengers were taken off the plane and sent to the airport for a second inspection, during which Protasevich was detained.
At the Minsk airport, they said that the Ryanair plane landed after the signal about a bomb planted – the pilots themselves allegedly requested the landing . At the same time, the head of the communications department of Vilnius International Airport (the flight was supposed to arrive there) Lina Beishene said : "As far as I know, there was a conflict between the crew member and the passenger. The plane has now landed successfully. We have no other official information ". Nexta reported that, according to preliminary information, the KGB officers staged a fight with the crew during the flight, insisting that there was an explosive device on board. As a result, the crew was forced to request an emergency landing.
The Pool of the First Telegram channel, which is close to the press service of Alexander Lukashenko, published a post with the headline "Belarus defended Europe" immediately after the landing of the flight . It emphasized: "The situation was reported to the president. Lukashenka gave an unconditional command to turn the plane around and receive it. "
Also, "Pool of the First" noted that the plane was located near the border with Lithuania: "But they turned to Minsk. So it turns out, and the dictator came in handy! "
The Minsk airport has already reported that at the moment information about mining has not been confirmed. "Pool of the first" additionally reported that on behalf of Lukashenka, "a MiG-29 fighter was raised to escort a passenger plane into the sky."
"The regime endangered the safety of passengers on board and the entire civil aviation for the sake of reprisals against the man who was the editor of the largest Belarusian independent telegram channels … We have already informed the Ryanair office and the International Civil Aviation Organization (ICAO), demanding to start an investigation into the incident. and take measures up to the exclusion of Belarus from ICAO, " Svetlana Tikhanovskaya wrote after Protasevich's arrest.
(C)MEDUZA 2021
#AceNewsDesk report ……….Published: May.23: 2021:
Editor says #AceNewsDesk reports by https://t.me/acenewsdaily and all our posts, also links can be found at here for Twitter and Live Feeds https://acenewsroom.wordpress.com/ and thanks for following as always appreciate every like, reblog or retweet and free help and guidance tips on your PC software or need help & guidance from our experts AcePCHelp.WordPress.Com