#AceHealthReport – Dec.06: BBC Panorama has been looking at what this means for people living and working in the homes run by two of those groups, and for the future of care in this country.
#

AceDailyNews Care Homes Following The Money Report: Three of the UK's biggest care home groups are owned by private equity companies and are saddled with significant amounts of debt …Crisis in Care: Follow the Money is on BBC One on Monday Panorama's Crisis in Care: Follow the Money is on BBC One on Monday at 19:30 or watch later on BBC iPlayer
By James Melley & Alison Holt
BBC News Social Affairs Team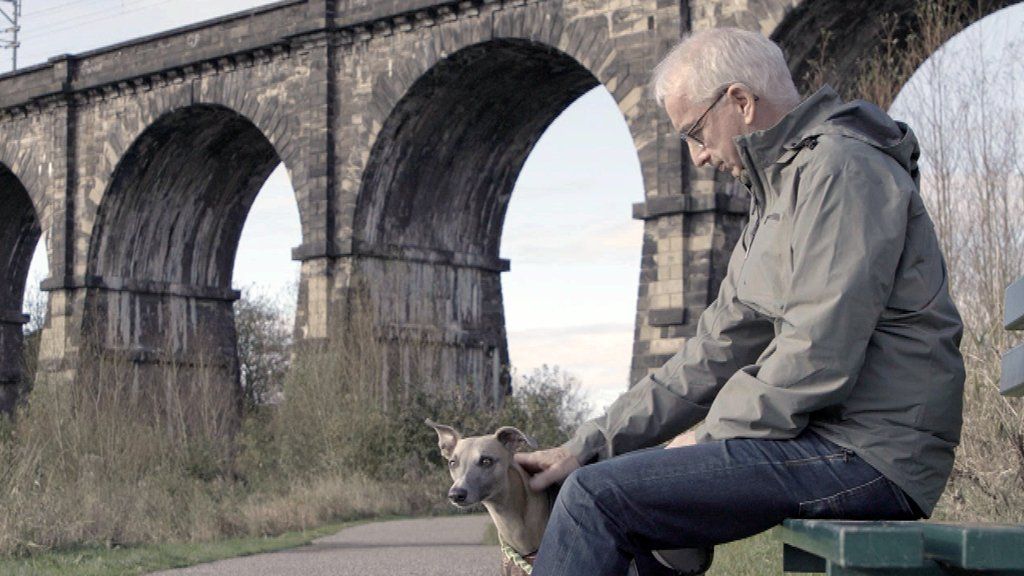 "It's the Wild West out there," says Mr Hunt. "We need the Competition and Market authority to make sure that market is operating in the interest of consumers, particularly the very vulnerable people who need that sector."
In his basement home office on the outskirts of Sydney, a short walk from the beach and the South Pacific, Jason Ward spends much of his time poring over spreadsheets and going through company accounts trying to make sense of how businesses work.
When someone says "follow the money", that is probably what Jason will be doing.
He works for an organisation called CICTAR – the Centre for International Corporate Tax Accountability and Research – which is funded by trade unions and charities. 
Jason has been investigating where money goes in the care industry in countries around the world – and in particular the role of private equity investment.
Typically, private equity investors are wealthy individuals or institutions who buy businesses looking for a better return on their money than from other types of investment.
They will often do this by making them more efficient, then selling it on at a profit.
Financial investigator Jason Ward works for an international tax justice group
In the UK, two of the biggest care groups, HC-One and Care UK, are owned in this way. And one of the other biggest groups, Four Seasons, was owned by private equity firms until recently. 
Between them they have nearly 39,000 beds, and there have been concerns about the amount of debt they all carry.
Early this year, Jason Ward contacted Panorama about some research he was carrying out into the UK's biggest care home operator – HC-One.
HC-One was set up in 2011 from the ashes of care group Southern Cross – which was the UK's biggest care home company until it collapsed when it couldn't pay its rents.
Now, HC-One owns more than 320 homes and cares for more than 15,000 residents.
It earns on average £770 per bed, per week, from councils, the NHS and private funders, to look after vulnerable people.
Jason wanted to get to the bottom of where all this money was going.
As Jason began digging, Norman was living on the other side of the world in a care home near Wigan, Lancashire, called Ashton View – which is run by HC-One. 
Because of his level of savings, Norman – who was living with dementia – had to pay for his own care. Ashton View cost him around £1,000 a week. 
But despite this financial outlay, Dale says his dad wasn't being looked after as he should have been.
"Sometimes he was dressed in clothes that weren't his. I once went in and he had a woman's blouse on," he says.
"His dignity had been gone a little bit. He'd changed. I was just looking at a shell."
Norman was meant to wear special shoes to help prevent falls, but once when Dale went to see him he says he was shocked to see his dad's feet were as "black as tarmac", as he'd been walking around barefoot.
Then in October 2020, Wigan council told Dale it was investigating allegations of poor care, involving Norman and others.
The regulator, the CQC, had found there had been problems with staffing and medication at Ashton Court, and said the home "required improvement".
A month later, Norman had two falls and a stroke. He went into hospital and died, at the age of 91.
HC-One has apologised for the standard of care Norman received, and says there is now new management in place at Ashton View.
Given the level of care he received and the quality of his room, the family had been wondering where all Norman's care fees ended up. In total, he paid £125,000, according to Dale.
"My dad worked all his life for all he'd got," Dale says. "And all of a sudden it was just disappearing down a tunnel."
In Australia, Jason Ward was making his way through HC-One-related company documents. 
It took him months to unpick the company filings. He found that the HC-One group has a web of more than 80 companies in its structure.
Some of them own the physical care home properties, others run the care parts of the business. But there are many more companies with less obvious functions.
Several of those at the top of the structure are based overseas in the Cayman Islands – a tax haven.
HC-One is now majority-owned by Safanad, a US and Dubai-based company run by Kamal Bahamdan, a wealthy Saudi and Olympic bronze-medal-winning equestrian. There are also other smaller investors, which include US private equity firm Formation Capital and UK-based Court Cavendish. 
Like any investor, they will be looking to make returns on the money they put in. 
The Cayman Islands in the Caribbean are known as a tax haven
In accounts filed by one of HC-One's companies (FC Skyfall Holdco 3), we can see it paid out £4.8m in dividends in May 2020.
A few days later, as the Covid-19 pandemic took hold, HC-One wrote to every council it works with, asking for additional support to cope with the impact of the disease.
"At the end of the day, they're begging for more money from cash-strapped local authorities. People are cashing in on the value of their homes to fund that care. It's pretty shocking and disturbing," says Jason Ward.
Back near Wigan, Dale's wife Maggie is shocked about the money the company paid out in dividends.
"It just doesn't sit well with me ethically or morally that amount of dividend," she says.
Panorama asked HC-One for a breakdown of how £1,196 – the price Norman paid per week at Ashton View – is spent.
It told us that 65% goes on staff and 15% on running costs and maintenance – while nearly 20% goes towards servicing debt, building up investment reserves and providing a financial return to investors.
HC-One says "no shareholder dividend has been paid" since 2017. It adds that the £4.8m reported dividend is made up of £1.7m in interest on a third-party loan and £3.1m in asset management fees.
It also says that in the past five years, its owners "have enabled us to invest £145m" in capital expenditure – far more than "all the cumulative dividends and management fees they have received". 
Business analyst Nick Hood told Panorama private-equity investors can have a positive impact.
"They take harsh decisions, they improve businesses, they create jobs, they create wealth. There are many examples in other sectors where private equity has been positive and has improved things," he says. But he thinks it is not working in care homes, and that their structures should be more transparent.
There are also concerns about the amount of debt private-equity-owned care homes have taken on.
Four Seasons Health Care was in private equity ownership from the 1990s until recently. It has changed hands several times, and over time more debt was added to the company.
By 2017 the company owed more than £1bn, and was struggling to meet its interest repayments.
Vivek Kotecha is a forensic accountant who has been investigating the care sector. He says that this debt had to be paid from money coming in from residents.
Vivek Kotecha (left) and Christine Corlet Walker (right) have been investigating the care industry
"In 2017, the Four Seasons Health Care Group had about £29,000 of debt per care home bed that they operated. And the interest charge per bed per week was £148," he says.
In other words, a chunk of the money coming in from local authorities or private funders was going to pay off debts, rather than being spent directly on the service.
In 2019, two of the key companies in the group were placed in financial administration. While it is accepted some of the debt will never be repaid, the company still owes around £625m.
Its care homes continue to operate.
Christine Corlet Walker, a researcher at the University of Surrey, says some families with loved ones in Four Seasons' care homes will be concerned about its future.
"It appears to be in a very financially vulnerable and fragile position as a company," she says.
Four Seasons Health Care says its "ownership structure does not have any bearing on the day-to-day care of our residents".
It says: "They and their families can be reassured that the Group maintains its focus on the care and wellbeing of our colleagues and those we care for."
HC-One is also shouldering a lot of debt, which it says allows it to buy care homes outright, rather than rent them, giving them stability. Jason Ward's report analysed HC-One's purchase of 110 care homes – which were previously owned by Bupa – for £300m in 2017. 
This was mostly financed by an external bank loan with a total interest rate of around 9% plus fees. 
One of the three lenders charging the higher interest rate was HC-One's main owner, the private equity firm Safanad. Within three years, that £80m loan was worth £120m. 
Jason says it is a "a common private equity tactic" to move "money out of the operating companies and to the ultimate investors in a way that maximises their profit".
We showed Jason's research to the former health and social care secretary Jeremy Hunt MP, now the chairman of the powerful Commons Health and Social Care committee. Mr Hunt found the way HC-One was structured disturbing.
"To me it is the unacceptable face of capitalism, because this is a sector that is under enormous pressure. It is wholly inappropriate given the purpose of the sector is to look after literally the most vulnerable people in our society," he says.
HC-One says "it's a private company delivering an essential public good." It says its loans were not a way of moving cash out of the structure, or to deliberately reduce earnings. It says it couldn't borrow all the money it needed to buy the BUPA homes from a bank, and the 15% interest it paid was the market rate at the time. It says it pays full UK tax and its top company is registered outside the UK because its owners are transnational. 
It also says it has recently refinanced and consolidated its debt, and is reducing the number of companies in the structure. 
The government last week announced its proposals for the future of the care sector in England. 
Mr Hunt says now is the time to bring in reforms to safeguard those that rely on care.
"There's a real opportunity now to lay down a long-term plan for the sector and to channel private sector investment in the way we want. That could be a very positive thing and until we give that clarity, I don't think we're going to get the positive type of investment that we really need."
#AceHealthDesk report ………….Published: Dec.06: 2021:
Editor says …Sterling Publishing & Media Service Agency is not responsible for the content of external site or from any reports, posts or links, and can also be found here on Telegram: https://t.me/acenewsdaily all of our posts fromTwitter can be found here: https://acetwitternews.wordpress.com/ and all wordpress and live posts and links here: https://acenewsroom.wordpress.com/and thanks for following as always appreciate every like, reblog or retweet and free help and guidance tips on your PC software or need help & guidance from our experts AcePCHelp.WordPress.Com