#AceNewsReport – Feb.22: This is an updated report from our breaking news earlier and this is what we know so far: Armed police and a helicopter have been deployed to a house in Brussels. At least one armed man is believed to be inside, according to local media: The incident is taking place near a primary school in the municipality of Forest, on Rue Jean-Baptiste Vanpe. The school is attended by approximately 350 pupils, and the children have been taken inside as a safety precaution. The mayor of Forest, Marc-Jean Ghyssels, has also confirmed the police operation, citing "suspicion of the presence of armed men," RTBF reported #AceNewsDesk reports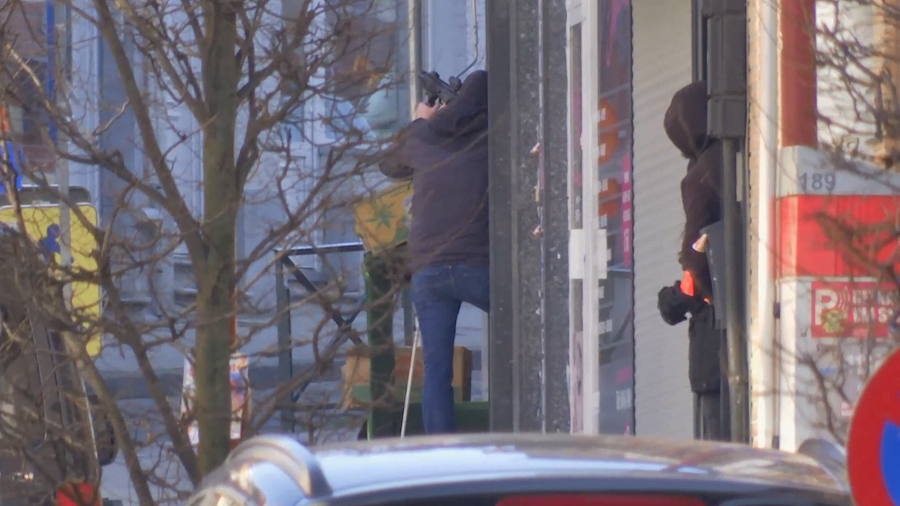 Published time: 22 Feb, 2018 12:49 Edited time: 22 Feb, 2018 14:09: A security perimeter has been established, with a witness telling RTL Info that police have ordered residents of the neighborhood to stay inside their homes. Armed police and snipers have been deployed to the scene. Police helicopters are also flying above the area:
Last month, Prime Minister Charles Michel announced that Belgium's terrorism threat level had been reduced from three to two, stating that there was "little likelihood" of an attack:The country's terrorism threat level had hovered at three or higher on the four-point scale since January 2015, when a terrorist cell planning an attack on police was foiled in the town of Verviers. In March 2016, the level was raised to four after 32 people were killed in Islamic State (IS, formerly ISIS) suicide bomb attacks that targeted Brussels Airport and a metro station.
The Belgian capital has been the scene of multiple attacks and attempted attacks, with a knife-wielding man terrifying train passengers in October while reportedly screaming that he wanted to "finish the work started by the Nazis." In August, a separate knife-wielding man was shot dead in the center of Brussels after attacking a group of soldiers.
Local media reported in August that Belgian prosecutors had opened an average of more than 20 probes per month against people suspected of terrorism-related offenses since the start of 2017, many of whom were thought to be "homegrown" extremists: https://acebreakingnews.wordpress.com/2018/02/22/breaking144-live-belgian-police-seal-off-part-of-brussels-amid-reports-of-gunman-at-large-acebreakingnews/ A special operation is being carried out: there may be one or more armed people in the house – officials https://t.co/cTUNbAmRqG #Brussels pic.twitter.com/FVMTYqksWs— Sputnik Major armed police operation in Brussels as officers 'block gunmen in building' https://t.co/zGkBxbXSpQpic.twitter.com/5O9sGgSdSt RT NEWS February 22, 2018: Editor says ongoing situation ….
Editor says #AceNewsDesk reports & #Brittius says are provided by Sterling Publishing & Media News and all our posts, links can be found at here https://t.me/acenewsdaily and thanks for following as always appreciate every like, reblog or retweet and free help and guidance tips on your PC software or need help & guidance from our experts AcePCHelp.WordPress.Com or you can follow our breaking news posts on AceBreakingNews.WordPress.Com or become a member on Telegram https://t.me/acebreakingnews